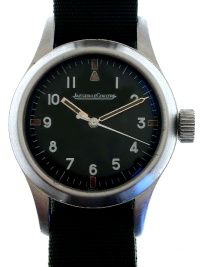 I recently read
All tomorrow's parties, by William Gibson
, where vintage watches seem to be quite important. He already
talked about it on Wired
, couple of years before finishing the book. Makes you wonder how he actually managed to did it. Furthermore, the Silencio character seems to be there purely to be able to mention watches several times through the book.
In any case, here's a list of some watches mentioned in the book. I haven't found any other, so I guess it might be useful for somebody:
The Jaeger-LeCoultre RAAF is quite important; appears in the first pieces, links two characters, and is mentioned several times. From the looks, it's quite cool.